About
Me
Let me tell you a few things...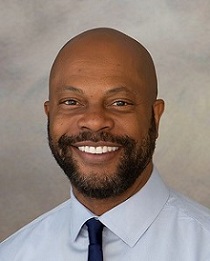 BIO
I'm an IT Professional, Collaborative Leader and overall Technology Enthusiast. I started my IT career in the US Army where I also learned the importance of team work. I enjoy reading, watching youtube videos of new technology explanations to include web developement tutorials.
Serving As
Field Technical Support Supervisor
IT Supervisor supporting a national pharmacy retail chain with a staff of 16 members throughout the South-East. Leveraging years of project management, product support and leadership experience to accomplish company objectives. Utilizing defined assessment scope to evaluate team members' competencies. Participating in the development and distribution of policies and procedures as necessary.
Strengths
Leadership,Project/Product Management
Supportive and Coaching Leadership styles drives the sourcing, planning and coordination of current teams' technology activities. Leveraging these styles objectives and initiatives continue to be accomplished within the specified times. Manage new technology projects from initiation to closure to increase effectiveness of customer service and meet stakeholder demands. Partner with internal departments to evaluate, execute, and document best practices. Some example projects we've completed as scheduled are POS Register Upgrades, Dell Server OS/Memory Upgrades, Pharmacy workstation upgrades, Payment device upgrades, Cisco Switch Installs, and software drive builds.
Other Skills
Web Developement
Skills HTML, CSS, Javascript ,Python, GIT. Continuing education is a passionate pursuit of mine. Currently demo projects are hosted on AWS, Azure, Digital Ocean, Netlify, Heroku, and Render.